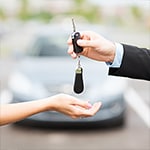 The time has arrived to purchase a vehicle. Why not go with a used model? Many excellent models are available pre-owned, and they could save a buyer some money. Yes, buying used is a good plan, and the plan can be made even better by following some smart tips.
Have an idea for a particular car in mind. Know what you are shopping for and read reviews on the vehicle and similar models. Match the car to your budget, so you don't waste time. Brush up on price negotiation skills. That way, you can close the deal properly when the time comes.
As for the specific vehicle you intend to buy, ask for a VIN history and determine how many owners there were. You want to be sure the vehicle was reliably maintained.
At Autohaus BMW, we have many excellent vehicles for you to look over. Why not come here and take one out on a test drive?