PERFORMANCE
Unleash the power of more.
BMW Plug-in Hybrid Electric Vehicles (PHEV) are engineered to take your breath away, unleashing more driving fun as well as greater efficiency.   In fact, the 2022 BMW electrified fleet of vehicles is designed to give you more:

Power and performance
Everyday savings
Zero-emissions driving
Time savings by using HOV lanes*
*Single-occupant HOV lane access available to BMW Plug-in Hybrid Electric Vehicles in select states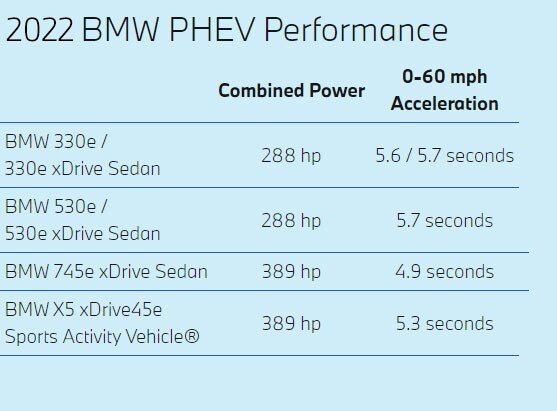 DRIVING RANGE
Experience a plug-in hybrid without compromise.
With both an electric motor and a gasoline engine, you get the best of both worlds: Pure electric for day-to-day driving, plus a powerful gasoline engine for longer trips. In other words, BMW Plug-in Hybrid Vehicles can be fully electric, fully gasoline or a thrilling combination of both.
During stop-and-go-driving, around town and on your daily commute, the gasoline engine may never start when in electric mode. You can even drive in pure EV mode at highway speeds. And for stronger acceleration, the electric motor can boost the gasoline engine for impressive performance from a stop or when merging into traffic.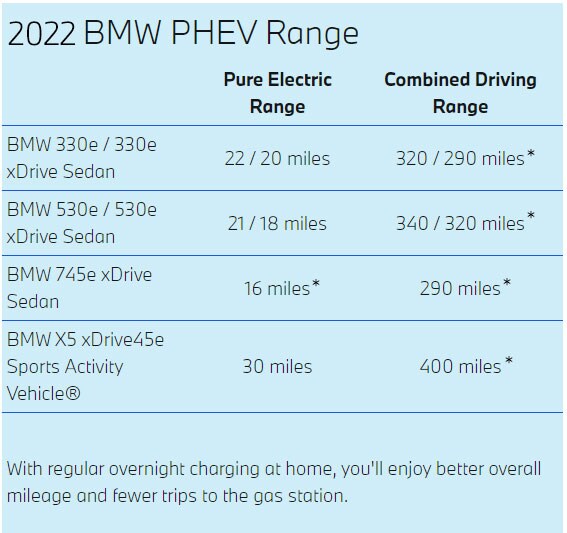 PHEV INCENTIVES
Enjoy lower ownership costs.
With available federal tax credits* and local incentives, not to mention saving on fuel, your overall ownership costs can be much lower than with a similar gasoline-powered vehicle. You even have the peace of mind of an 8-year/80,000-mile limited warranty on the PHEV battery.** You can also save time since in many states, your BMW PHEV is eligible for HOV lane access with a single occupant.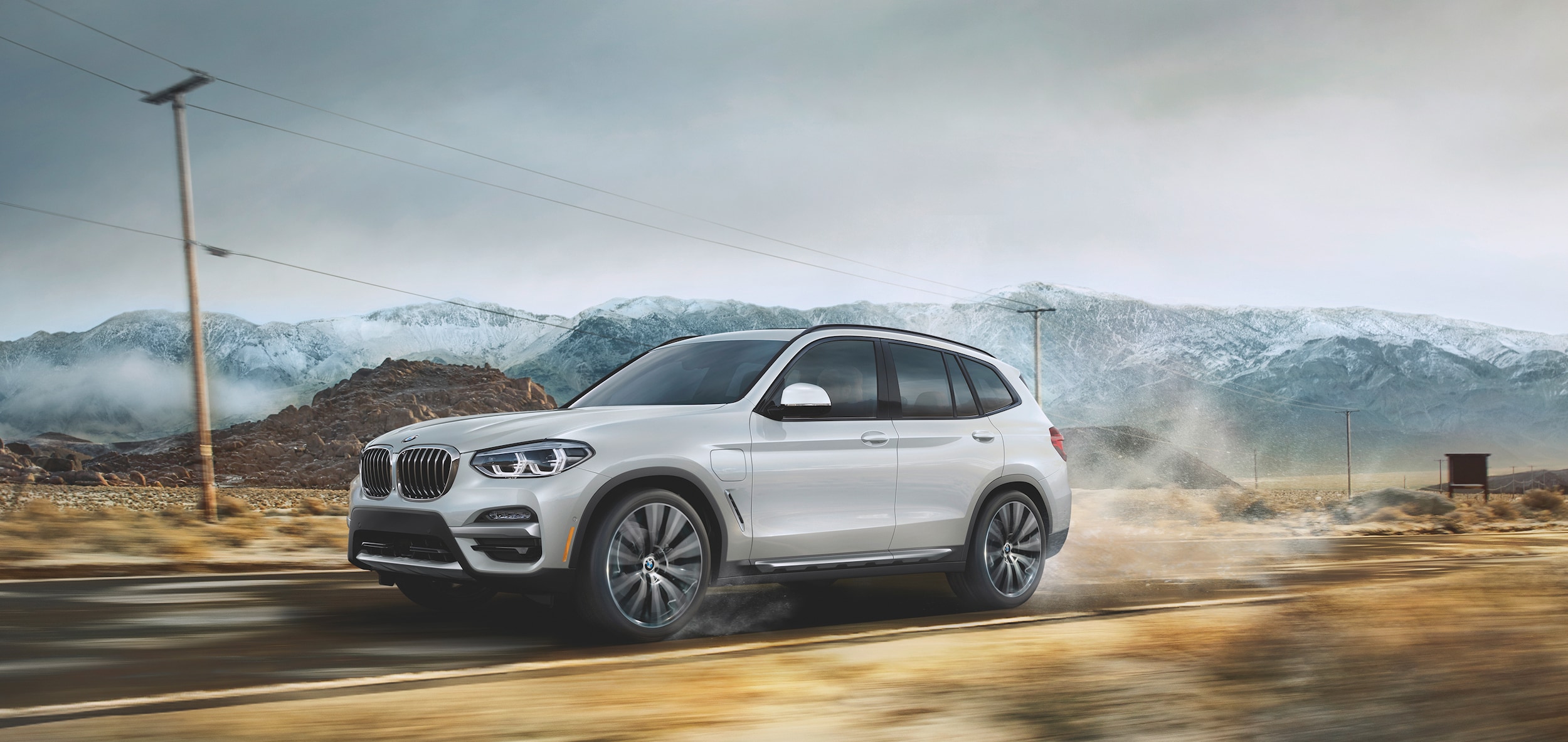 PHEV CHARGING
Charge when and where you want.
Plug in at home, at work or in the thousands of available public charging stations.* But keep in mind that even if you can't, the TwinPower Turbo engine in your BMW PHEV will take you where you want to go, free of "range anxiety."

Of course, there's a lot to be said for waking up every morning with a "full tank" of electric power. Just as you plug in your smartphone at night, your BMW PHEV will be most efficient if it's charged overnight.
*Visit bmwusa.com/charging to see recommended charging services and locations.
**Charging from empty to 100% using a Level 2 (240 volt) charger with 32A service. Charging times are approximate. Colder ambient temperatures can make it slightly longer to charge. Colder temperatures also mean PHEVs are less efficient.
Depending on your vehicle, you can

achieve a full charge 3 to 7 hours.





Overnight charging
at home.


Available charging
on the road.





MyBMW App
Control is at your fingertips.
The MyBMW app provides a digital link between your BMW Plug-in Hybrid Vehicle and your smartphone.

Cool or heat the passenger cabin for your comfort prior to departing*
Manage battery charging and monitor your electrical consumption
Send a destination from the app to your in-car navigation system
Lock or unlock your vehicle
Keep track of where you parked
Find nearby parking spots
Track your driving efficiency
Find out more about staying connected from your BMW Client Advisor.
*A Level 2 connection is recommended to avoid using battery energy. Note: The BMW Remote App can only be used in conjunction with a compatible smartphone and a BMW vehicle with an active BMW ConnectedDrive contract and Remote Services configured within the BMW ConnectedDrive customer portal.