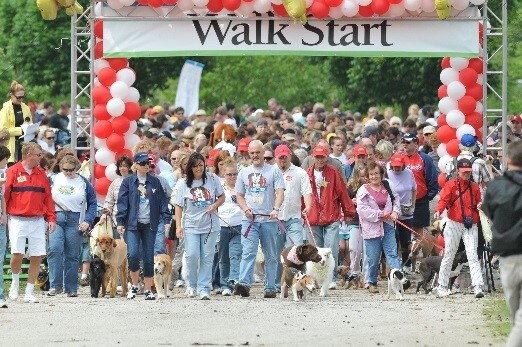 Autohaus BMW has a long history of community and charitable involvement, and we are proud to be associated with some wonderful local organizations that benefit the area in so many ways.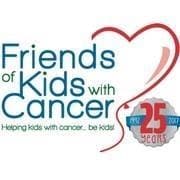 Young Friends of Kids with Cancer
Young Friends of Kids with Cancer provides an enthusiastic and energetic base of young professional supporters and future leaders for Friends of Kids with Cancer.  Each year they host "Voodoo In The Lou," a New Orleans style masquerade ball held at the beautiful Fox Theater.  Autohaus recently had the honor of being the primary sponsor for this fantastic and fun event. https://www.friendsofkids.com/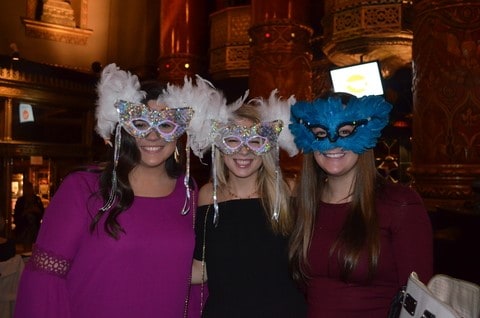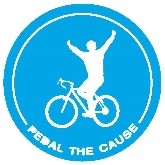 Pedal the Cause
Several years ago we got involved as a Signature Sponsor with Pedal the Cause by providing a raffle vehicle (the Pedal the Cause X5).  PTC mission…"to provide critical funding for cancer research at Siteman Cancer Center and Siteman Kids at St. Louis Children's Hospital through our annual cycling challenge. It is our hope that research funded by Pedal the Cause will ultimately lead to a cure for cancer."  Since 2010 PTC has raised over $15.8 million for area cancer research.  Autohaus continues to provide a BMW X5 for their raffle, as well as an event shuttle fleet of BMWs (photo below) for those in need of rides.
https://www.pedalthecause.org/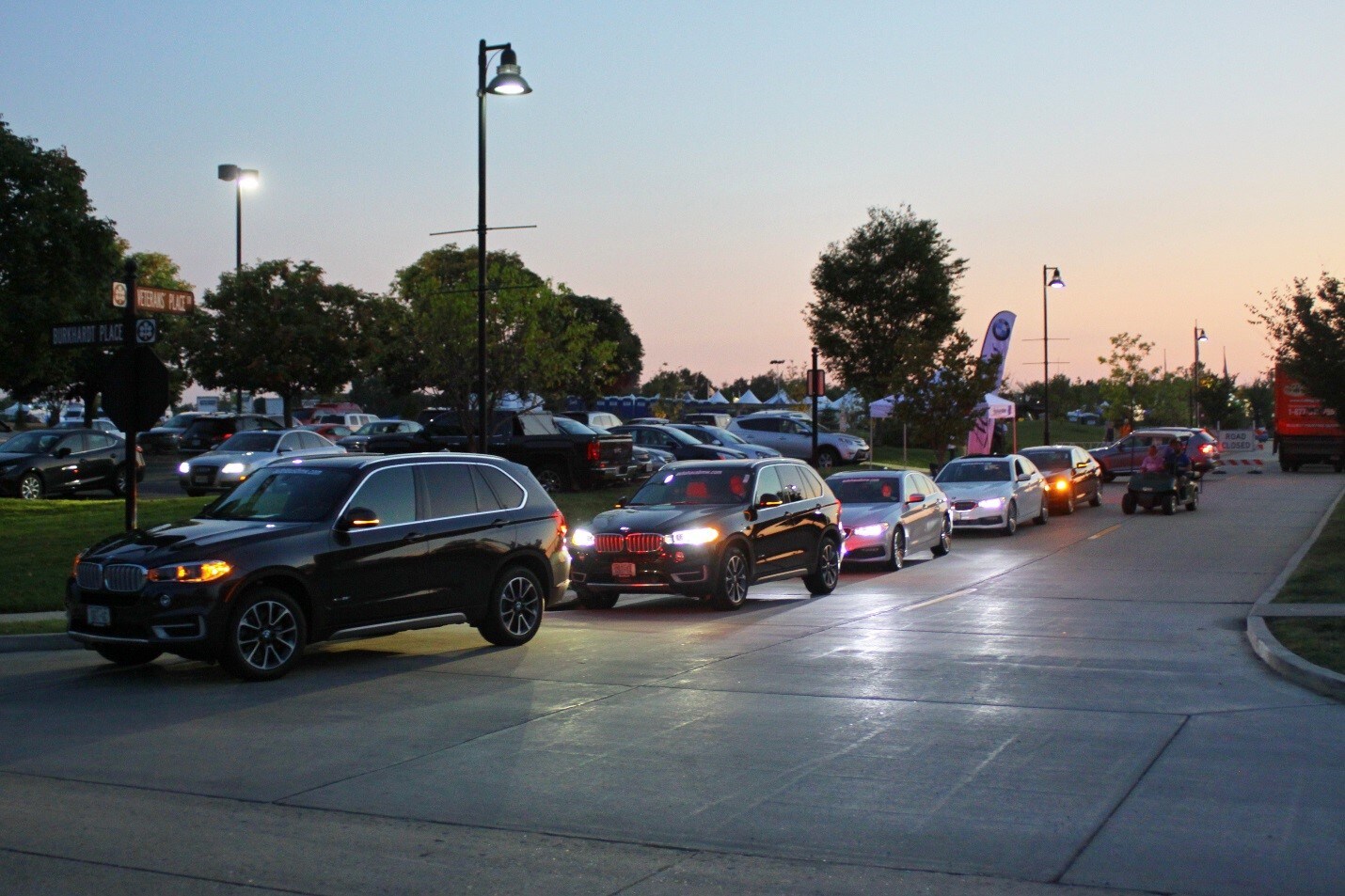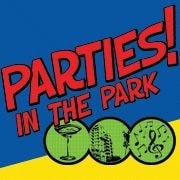 Clayton (Missouri) Chamber of Commerce 
Since 1952 the Clayton Chamber of Commerce has been serving the many outstanding businesses in Clayton, Missouri.  In 1983 the Chamber inaugurated perhaps their most popular event, "Parties in the Park."  Originally situated in Shaw Park, PITP was relocated to the streets of Clayton where it regularly attracts thousands of attendees on the second Wednesday of the month, May-September.  Autohaus has enjoyed being the primary sponsor of "Clayton's largest after-work Happy Hour." 
BMW is known for supporting golf on all levels. Autohaus continues that proud tradition in St. Louis… especially when it benefits a great cause.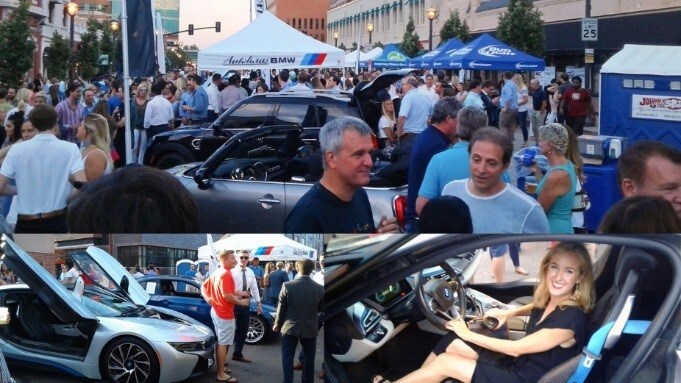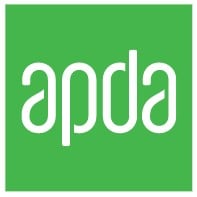 American Parkinson Disease Association
If it's May we're at Algonquin Golf Club in Glendale, Missouri for the American Parkinson Disease Association's annual Golf Classic in Honor of Jack Buck.  The APDA is a not-for-profit charitable organization committed to serving the Parkinson community through a comprehensive program of research, education and support. In addition to providing auction items, Autohaus sponsor the "hole-in-one" contest where the winner gets a new BMW (convertible of course!).  In 2017 this signature event raised $148,000.00.
https://www.apdaparkinson.org/community/st-louis/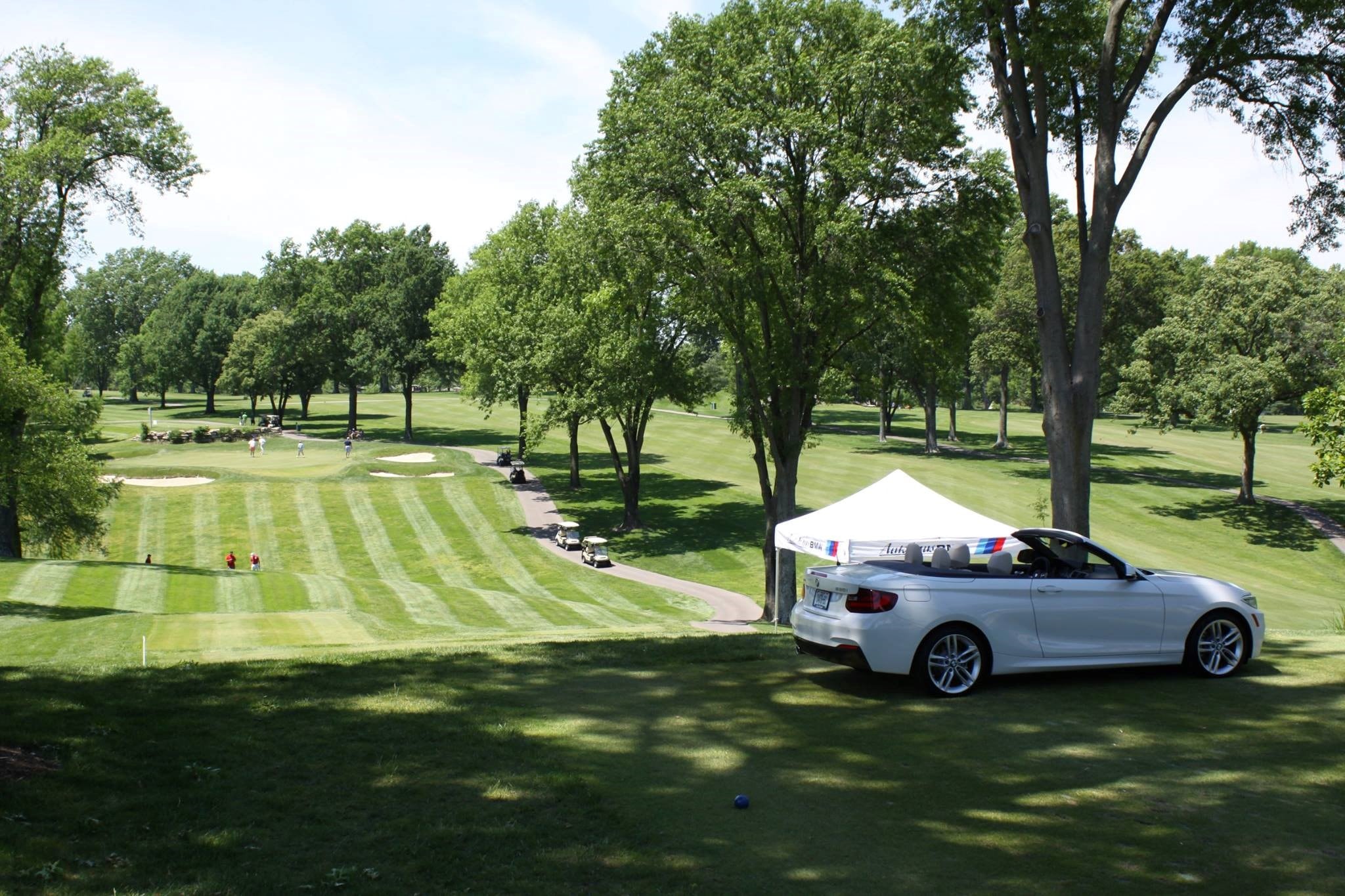 Evans Scholarship
In 1929, famed golfer Chick Evans Jr., asked the Western Golf Association to administer the fund he had established some years earlier to send deserving caddies to college. Today, the Evans Scholars Foundation has become golf's favorite charity. Since 1930, thousands of outstanding young caddies - men and women - have attended college as Evans Scholars. 10,400 Evans Scholars have graduated from Universities across the U.S. including 465 from the University of Missouri. Autohaus BMW has been a proud sponsor of the Evans Scholars Tournament St. Louis by providing vehicles for the event's two hole-in-one contests.
https://www.wgaesf.org/site/c.dwJTKiO0JgI8G/b.6021361/k.8BED/WGAESF_Home.htm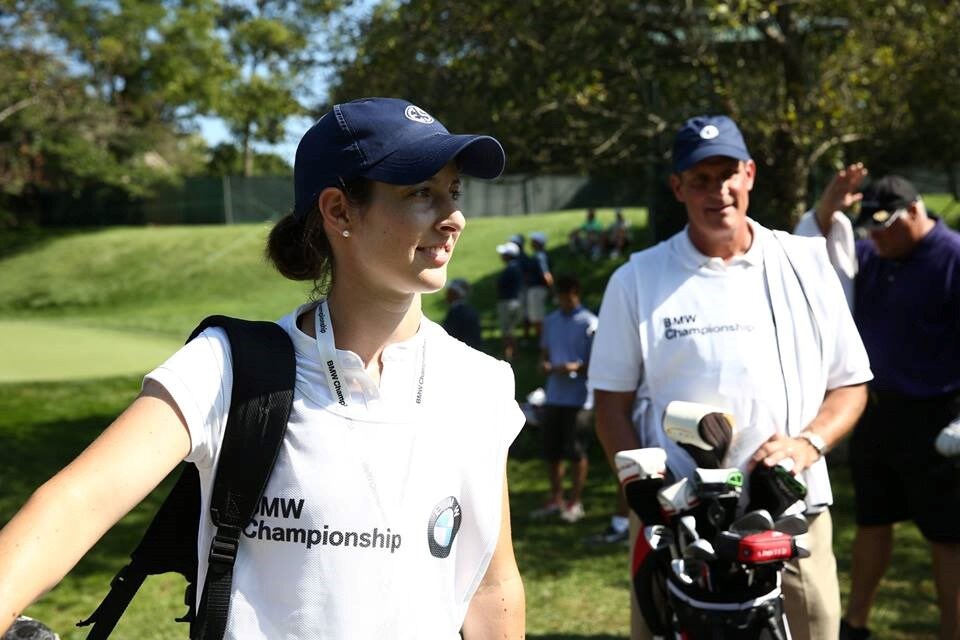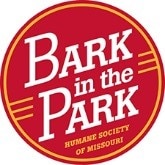 Bark in the Park
Bark in the Park is a 5k run/1 mile walk held every May in beautiful Forest Park to benefit the Humane Society of Missouri. MINI of St. Louis (our sister dealership) loves critters as much as we do, so they're  always there to participate as a sponsor, as well as to display some of the most fun cars on the roads today.  In 2017, Bark in the Park raised $66,243.40 for the Humane Society and animals in need.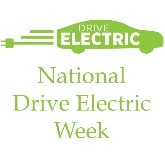 National Drive Electric Week
BMW makes some of the most fuel efficient, yet powerful gas engines in the world. But we don't stop there.  We also make some of the best hybrid and all-electric vehicles - and we're proud of them. National Drive Electric Week is a nationwide celebration that serves to heighten awareness of today's widespread availability of plug-in vehicles.  This week of events highlights the benefits of all-electric and plug-in hybrid-electric cars, trucks, motorcycles, and more. Autohaus BMW's involvement this year focused on events with our corporate partner, Ameren Missouri. We took a fleet of iPerformance (our line of hybrid and electric cars) BMW's and MINI's to Ameren HQ to provide our Employee Driving Experience at Ameren.  We even provided participants with lunch! 
St. Louis American Diabetes Association
The organization funds research to prevent, cure, and manage diabetes; delivers services to hundreds of communities; provides objective and credible information; and gives voice to those denied their rights because of diabetes. Diabetes has a powerful impact on those with the disease and their families. To learn more on diabetes please visit: www.diabetes.org or call 1-800-Diabetes.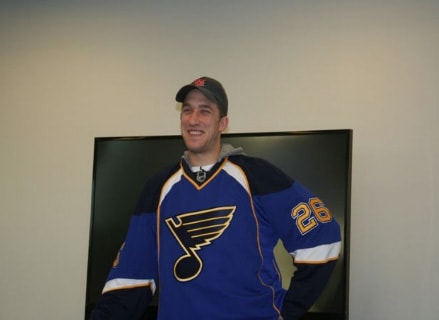 ABOUT AUTOHAUS BMW
The dealership is one of the premier dealerships in the country.  Our commitment to customer service is second to none.  We offer one of the most comprehensive parts and service departments in the automotive industry and strive to be an industry leader.  The primary concern for Autohaus BMW is, and will always remain, the satisfaction of the customer.  Autohaus is the largest and fastest growing BMW center in the Midwest and with the new facility brings a modern level of sales to St. Louis.  Autohaus' professional sales team, large selection of brand new and certified pre-owned BMW's, and an extremely efficient parts and service department, make Autohaus BMW what it is today.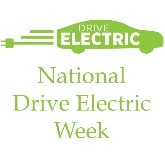 Sales Dept. Hours
Monday

9:00 AM - 6:00 PM

Tuesday

9:00 AM - 6:00 PM

Wednesday

9:00 AM - 6:00 PM

Thursday

9:00 AM - 6:00 PM

Friday

9:00 AM - 6:00 PM

Saturday

9:00 AM - 5:00 PM

Sunday

Closed
See All Department Hours
Sales Dept. Hours
Monday

9:00 AM - 6:00 PM

Tuesday

9:00 AM - 6:00 PM

Wednesday

9:00 AM - 6:00 PM

Thursday

9:00 AM - 6:00 PM

Friday

9:00 AM - 6:00 PM

Saturday

9:00 AM - 5:00 PM

Sunday

Closed
Parts Dept. Hours
Monday

7:00 AM - 6:00 PM

Tuesday

7:00 AM - 6:00 PM

Wednesday

7:00 AM - 6:00 PM

Thursday

7:00 AM - 6:00 PM

Friday

7:00 AM - 6:00 PM

Saturday

Closed

Sunday

Closed
Service Dept. Hours
Monday

7:00 AM - 6:00 PM

Tuesday

7:00 AM - 6:00 PM

Wednesday

7:00 AM - 6:00 PM

Thursday

7:00 AM - 6:00 PM

Friday

7:00 AM - 6:00 PM

Saturday

Closed

Sunday

Closed
Body Shop Hours
Monday

9:00 AM - 6:00 PM

Tuesday

9:00 AM - 6:00 PM

Wednesday

9:00 AM - 6:00 PM

Thursday

9:00 AM - 6:00 PM

Friday

9:00 AM - 6:00 PM

Saturday

9:00 AM - 5:00 PM

Sunday

Closed